Bethany Watson - Wickersley CFR - Volunteer Since June 2015
---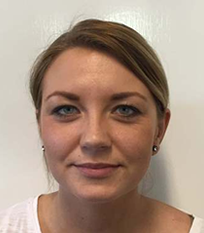 I joined as a CFR to gain experience and an insight into the field of the ambulance service as this is a career I wish to progress in. It's very rewarding knowing that you have the ability to support someone in a an emergency situation if needed. More often than not on call outs I am there to give emotional support and reassurance to patients, and knowing that I have given them that in their time of need is a great feeling.
I currently work full time and attend college part time so I generally get to volunteer either in an evening or on a weekend when I am available. I wish I could do more and I know the Ambulance Service is particularly interested in hearing from volunteers who are perhaps retired or working from home and can do daytime cover.
Sometimes you can be on call for four hours and get no calls in which case you can just get on with your day to day life knowing that no-one in the area is in need of your help. However sometimes there can be 2 or 3 calls in a shift. If you do get called out the time flies by and the feeling afterwards is fantastic.